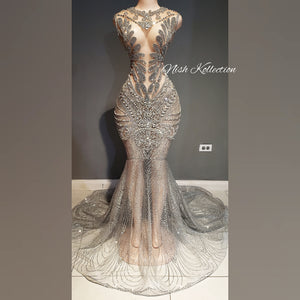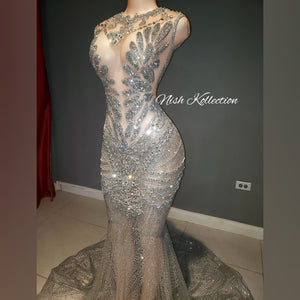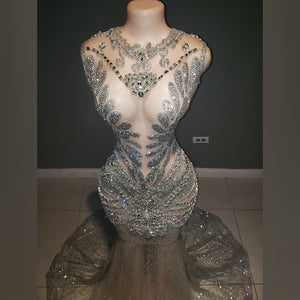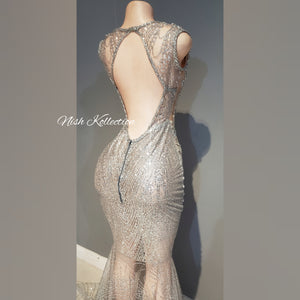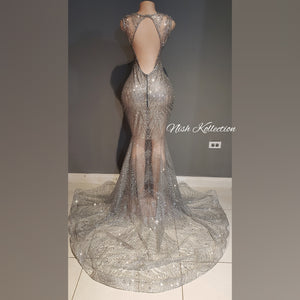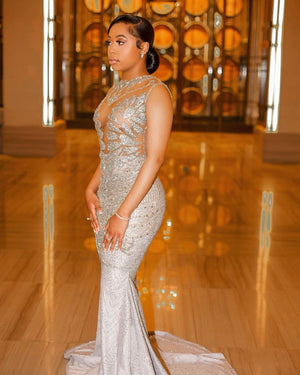 Naijah Rhinestone Mermaid Gown
The Naijah Mermaid Dress is made of blinged rhinestones on sheer material with a shimmer glitter material. The back of the dress is made of the same shimmer material open back with a zip closure and hooked at the top.
Please note If item is needed before 3 months and a half please select "yes rush" for the rush my order option.