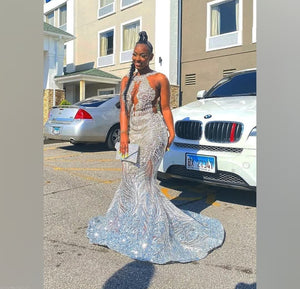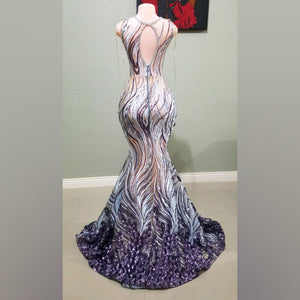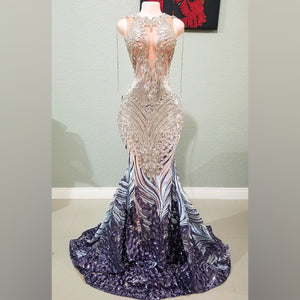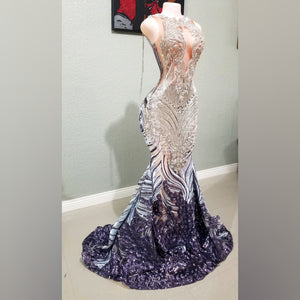 DyNasty Rhinestone Sequin Mermaid Dress
The Dynasty gown is everything made with embroidery and sequin on a sheer fabric. Beautifully hand crafted rhinestones on the front only from the neckline down to the hips. Finishing with silver shimmer piping on the end of the opening of the arms. At the back has a small opening and has a zip for closure. Hanging stones on the sleeves are done on request. There is an example of the dress customized for a client in the video.
All designs from Nish kollection can be customized upon request, charges will be applied based on request needed.
Contact number: 18765271905 Email Address: info@nishkollection.com Follow on instagram please Designer @nicollenish Nish kollection @nishkollection