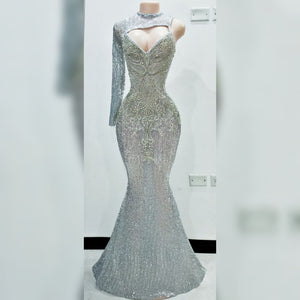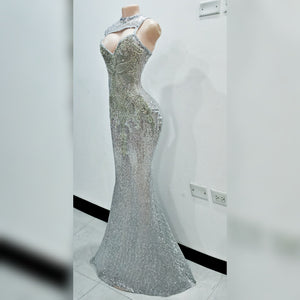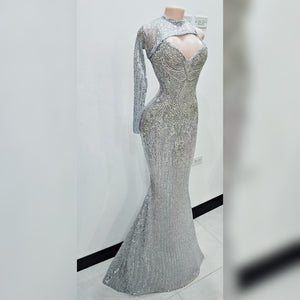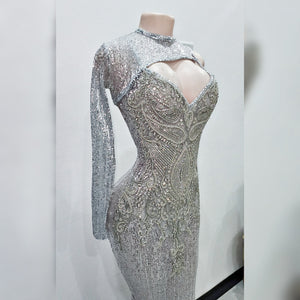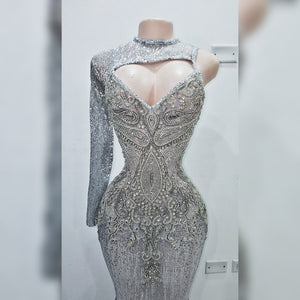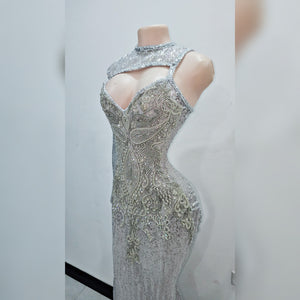 Sahara Viking Rhinestone Mermaid Dress.
The Sahara Viking Mermaid Dress is made of a sheer sequin stretch material with sewn on rhinestone at the front with one long sleeve high neck line, sweetheart cut with straps that goes all the way to the back with a deep opening. Zips at the back as well
See size chart in media images.
Please note If item is needed BEFORE 3 months and a half please select "yes rush" for the rush my order option.     
WhatsApp Contact number: 18765271905
Email Address: info@nishkollection.com
Instagram Designer @nicollenish
Nish kollection @nishkollection